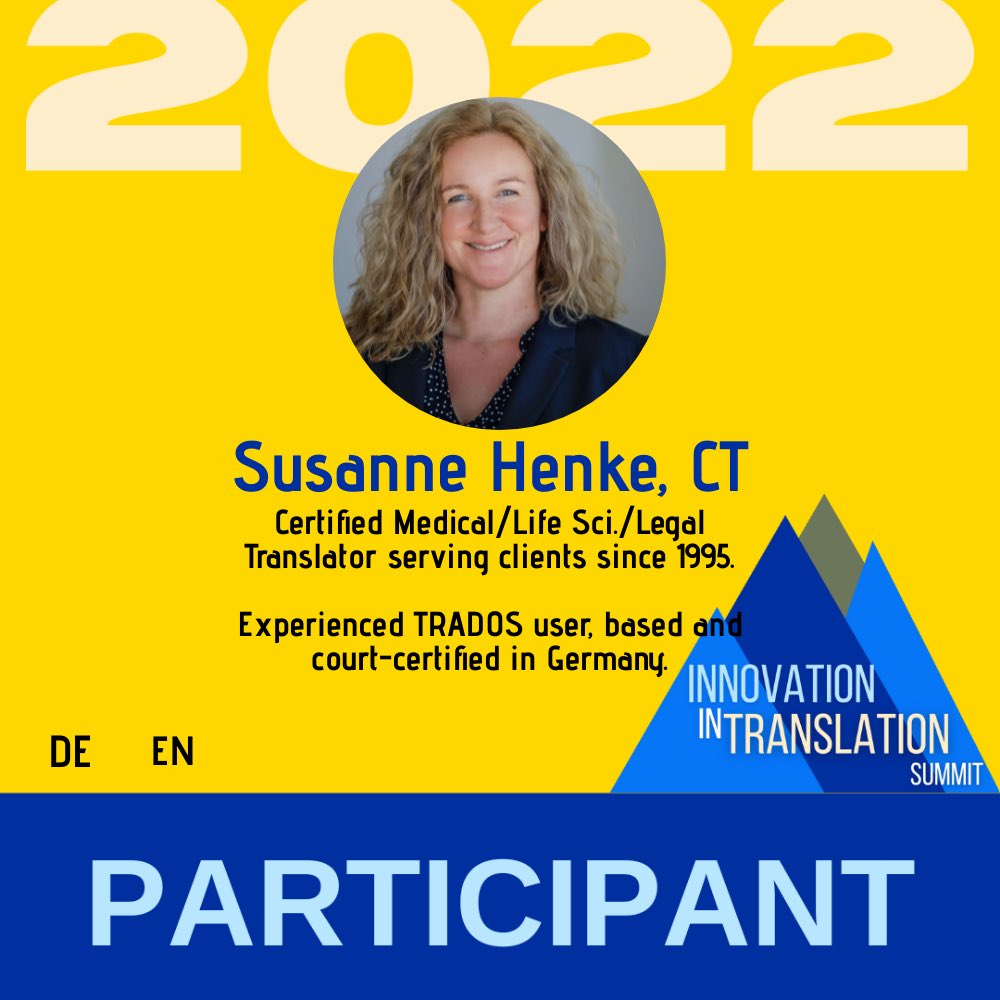 Innovation and Translation Summit
November 2022: This year's Innovation and Translation Summit offered a wealth or continuous professional development opportunities.
Some of the session highlights are:
Elizabeth Adams – More productive online searches
Isa Otterbein – Inclusive language in translation
Corinne McKay – Money matters: How much do you actually need to earn as a freelance translator?​
Dorothee Racette – Adjusting your mindset for balanced productivity​
Michael Schubert – Penetrating the premium translation market​
Jost Zetzsche – Software for success​
I'm grateful for this invaluable learning opportunity and look forward to the 2023 summit!