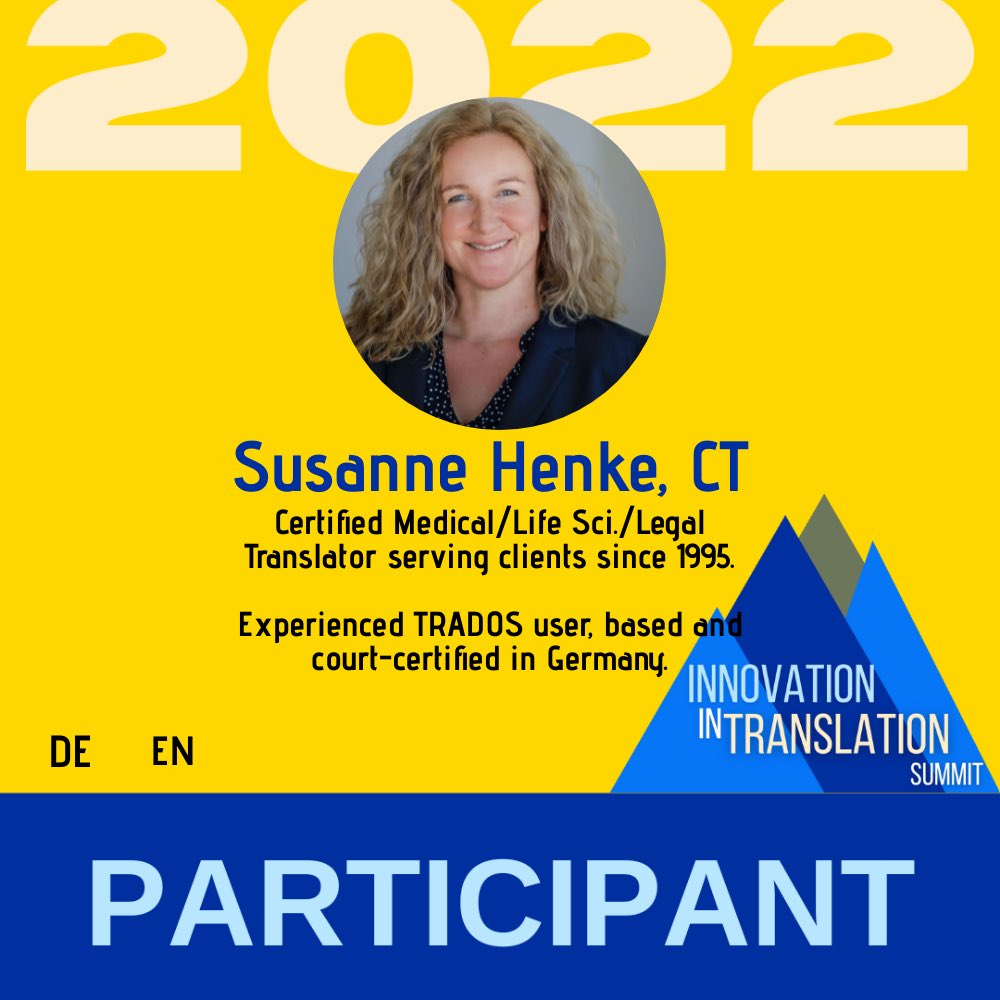 Innovation and Translation Summit
November 2022: This year's Innovation and Translation Summit offered a wealth or continuous professional development opportunities.
Some of the session highlights are:
Elizabeth Adams – More productive online searches
Isa Otterbein – Inclusive language in translation
Corinne McKay – Money matters: How much do you actually need to earn as a freelance translator?​
Dorothee Racette – Adjusting your mindset for balanced productivity​
Michael Schubert – Penetrating the premium translation market​
Jost Zetzsche – Software for success​
I'm grateful for this invaluable learning opportunity and look forward to the 2023 summit!
***
Get to know me
Susanne Henke is a quality-driven freelance translator specializing in medicine, law and human resources. Founded near Washington, D.C. in 1995, her translation office is now serving healthcare organizations, law firms, international corporations and private individuals all over the world from premises in Augsburg / Greater Munich, Germany.
Susanne is publicly appointed and sworn in by German courts for English, French and German translations. As such, she is authorized to issue notarized translations.
Find out how Susanne Henke can help you communicate better!
Contact Susanne now at office@susanne-henke.de for a free consultation to find out how she can help you communicate better!
Read more: 7 reasons to hire me for your next project