Editing
Fine-tuning your text output to make your message sound authentic
Experienced specialist translators with sought-after subject-matter expertise are frequently asked to edit third-party translations. Editing is considered a crucial workflow step to ensure translation quality. Editors check translations for technical and linguistic accuracy.
Why editing is crucial …
Not every translator out there has sufficient experience or subject matter expertise to fully grasp your text.
Documents with technical jargon, puns or cultural allusions are often misunderstood by translators who have not been fully immersed into the language and culture of the source text for long stretches of time.
Translations are often produced under time pressure due to tight turnaround times. A second pair of eyes can do wonders for catching errors, improving style (a translation should never sound translated) and ensuring consistency.
… and pays for itself
With their wealth of experience, expertise … and perfectionism … editors improve the quality of your translated content.
Editors double-check your source text where necessary,
provide valuable guidance (terminology management, QA workflow, translation vendor management) and
take your business to the next level by applying industry-specific jargon to ensure that your reach your target audience.
Try me and see for yourself!
---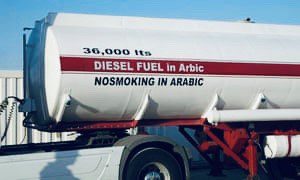 Not convinced? Here is a perfect example of a localization pitfall you can easily avoid by hiring a professional editor / proofreader to fine-tune your translation output.
Source: https://www.theguardian.com/…/08/diesel-fuel-no-smoking-ara…