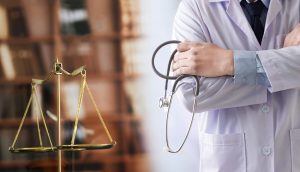 Founded near Washington, D.C. in 1995, Susanne Henke | Translations is now serving medical technology and healthcare organizations, law firms and international corporations all over the world from premises in Augsburg / Greater Munich, Germany.
How to request your custom quote
E-Mail
The easiest way to request your individual, non-binding offer is via e-mail. Please send your project to office@susanne-henke.de.
If possible, please send Microsoft Word (.docx) files. This will help you save time and money because this file format won't incur additional conversion and formatting charges. You are also welcome to submit other file formats such as PDF, HTML or PowerPoint.
Required information
Language pair (e.g., English > German)

Level of difficulty and length of the text to be translated

Intended project start and desired delivery date*

Certification (notarization) of translation yes/no (info) (Read more)

Special features such as special formatting, OCR, file formats, etc.

Purpose and target audience of the translation

Your contact details
*Quality takes time. For particularly short delivery times, please ask for my express or weekend service.
I am looking forward to your inquiry! Rest assured that your documents will be treated with the utmost confidentiality.
My contact details