Get your custom quote today
E-mail
Please e-mail your files to office@susanne-henke.de. Each translation project is unique, and therefore I need to review your documents prior to sending you a quote.
File formats
If possible, please send Microsoft Word files (DOCX). This will help you save time and money because there are no additional formatting and conversion costs associated with this file format. Other possible file formats are PowerPoint, Excel or PDF.
Required information

Language pair (e.g., English into German)

Your entire set of documents in their final version
Intended project start and desired delivery date*
Certification (notarization) of translation yes/no (learn more)
Purpose and target audience of the translation
Your contact details: name, country of residence, phone number

*Quality takes time. For particularly short delivery times, please ask for my express or weekend service.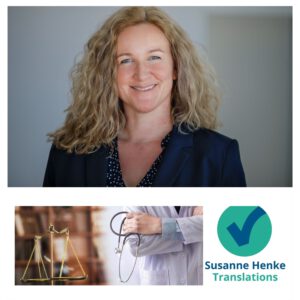 I am looking forward to your inquiry! Rest assured that your documents will be kept strictly confidential.