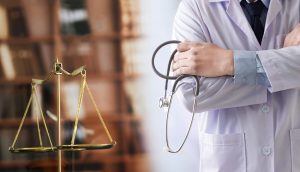 Founded near Washington, D.C. in 1995, Susanne Henke | Translations is now serving MedTech and healthcare organizations, law firms and international corporations all over the world from our office in Augsburg / Greater Munich.
How to request your custom quote
The easiest way to request your individual, non-binding offer is via e-mail. Please send your project to office@susanne-henke.de.
If possible, please send Microsoft Word, Powerpoint or Excel files (DOCX, PPTX or XLSX). This will help you save money because (in most cases) these file formats won't incur additional conversion and formatting charges. You are also welcome to submit other file formats such as PDF, HTML or JPG.
Required information and pricing considerations
Pricing generally depends on several factors, including:
Language pair (e.g., English > German)

Level of difficulty and length of the text to be translated

Intended project start and desired delivery date*

Certification (notarization) of translation yes/no (info)  (Read more)

Special features such as special formatting, OCR, file formats, etc.

Purpose and target audience of the translation

Your contact details
*Quality takes time. For particularly short delivery times, please ask for our express or weekend service. *
We are looking forward to your inquiry! Feel free to contact us at any time for your free consultation.
Tel. 0049 8274 99 73 63 | fax: 0049 8274 99 73 53 | mobile 0049 160 94 94 33 84 | e-mail: office@susanne-henke.de
*** The latest client feedback:
In my former role as Vendor Manager for one of the world's leading Localization companies, I worked with Susanne for many, many years and can recommend her translation services without any limitation. Not only has Susanne always shown highest professionalism in terms of quality and punctuality, she has been a pleasure to deal with from a personal perspective, too. I know her being very clear about what she can and cannot do, and I very much appreciate her eagerness for life-long learning, especially when it comes to further qualify and excel in all aspects of Medical Translation… which is so important in this translation sector.

Anne Baumgart, former Language Resources Manager / General Manager German Network office, SDL International
February 23rd, 2020
Follow this link for further testimonials.