Life Sciences +++ Oncology +++ Virology +++ Legal Translation +++ Cardiology +++ Trauma Surgery +++ Medical Technology +++ Orthopedics +++ Personal Document Translation +++ Roche
Dear colleagues and business partners,
Ongoing training and in-depth industry knowledge are indispensable building blocks for state-of-the-art medical and legal translations. In an effort to serve you better, I am continuously striving to keep up with technological advances in your fields of business. Below please find some examples of current advanced training courses and tours of research institutions and biotechnology companies.
I can't wait to get new insights into to some of the most gripping technical and medical advances … and to apply my new skills!
---
Continuing Education Ticker:
November 2022
Medical translation, directly from the physician (2 parts) – radiological findings
Speaker: Marianthi Krikeli, radiation onologist
The field of radiology is complex and diverse. In the webinar, the various examination methods will be discussed and the important points of diagnostics and reporting will be reviewed

Content:
Basics of radiology

Different examination methods

Diagnostics and reports
Medical translation – Translating package inserts and professional information
Medical translation – The German Law on Advertising of Pharmaceuticals and Medicinal Products (Arzneimittel- und Heilmittelwerbegesetz)
Speaker: Dr. Simko Sama, Medical Affairs Scientist at Pfizer
Medical translation – The medical dictionary MedDRA: structure and practical use
————–
October 2022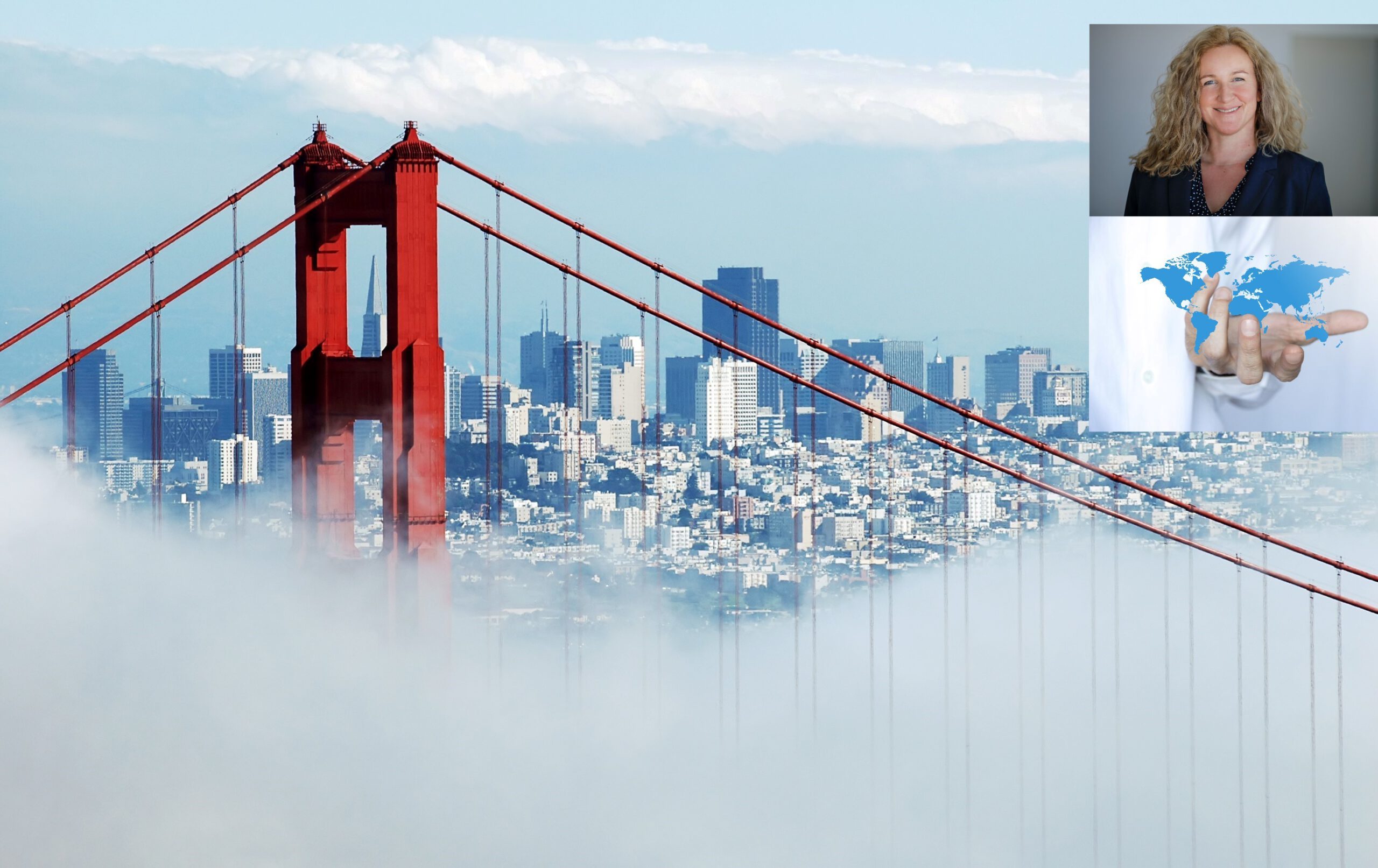 Translation Conference in Los Angeles and prolonged stay on the Pacific Coast: American Translators Association (ATA) annual conference
ATA 63rd Annual Conference: In October 2022, I jumped at the chance to attended the world's largest translation conference in Los Angeles and stay on the Pacific Coast for a total of 3 1/2 weeks. This was a perfect opportunity for me to hone my language skills, meet clients and generate new leads.
I thoroughly enjoyed (re)connecting with clients and colleagues, learning from the best and expanding my skills in countless advanced training sessions, as well as keeping up with the latest industry trends.
Coming up next is #ata64 in Miami. Let me know if you would like to meet me in Florida next October!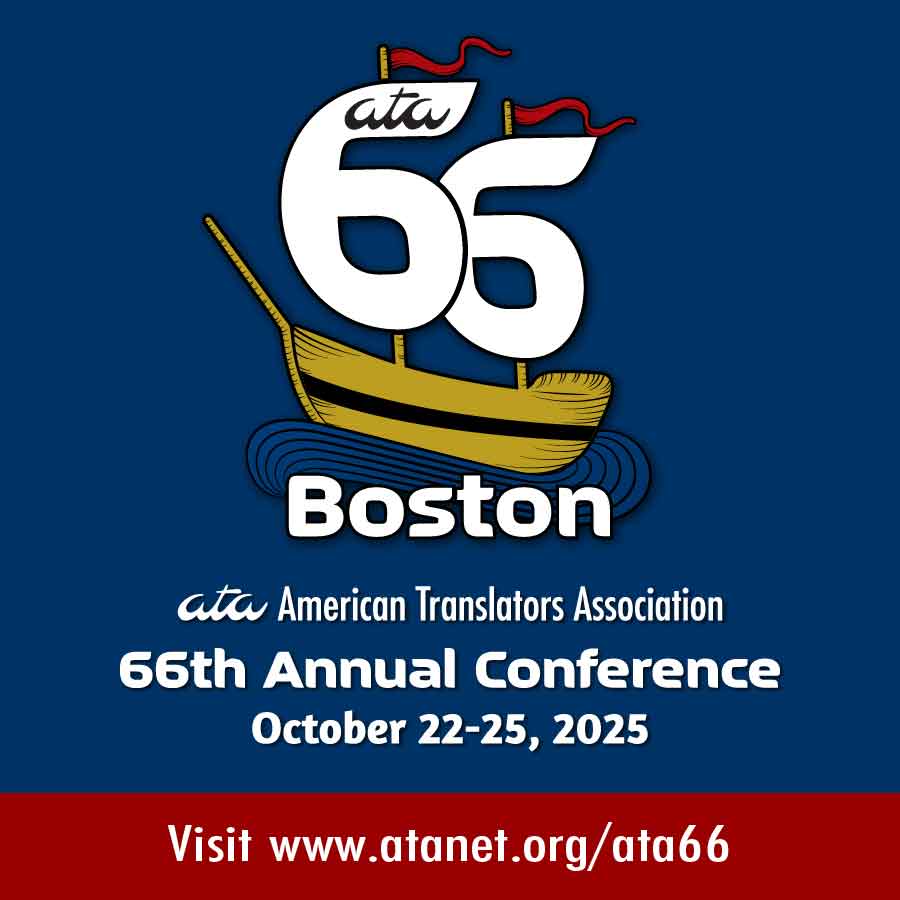 ---
September 2022
Oncology – therapeutic approaches and technological options for treating tumors
This webinar provides an overview of different therapeutic approaches used in the treatment of tumor diseases. It describes various technical options, their potential and their limitations, and briefly discusses the goals and techniques of both classical and modern therapeutic approaches.
Content:
Characteristics and dignity of tumor cells/tumors.

Tumor staging and diagnosis/treatment options

Removal by surgery

minimally invasive tumor therapy

Chemotherapy

Radiation

Immunological approaches

Immunological approaches

Genetic approaches
August 2022
Medical translation, directly from a medical doctor – histological findings
I am pleased to have this opportunity to learn directly from a medical doctor. Translating histological findings and pathological reports is always an exciting challenge.
Contents:
Histological sections

Resection margins

Preparations

Stains

immunohistochemical preparation

frozen section

Biopsy

How is a surgical specimen prepared and recorded for reporting?

What are the common types of pathological-histological examinations?
May to December 2022
Lecture series "What creates knowledge" at the Martinsried Science Campus
Lectures by leading experts from around the world on broad topics in the field of life sciences. Lecture language is English.
April 2022
Legal translation: The "small" courts: translation and interpretation in probate, guardianship and registry matters
Interpreting or translating at the land registry, probate court, guardianship court, registry court, or other division of the district court. Examples: Probate, appointment of a guardian or full mouth, extract from the commercial register- these written or oral assignments are not always easy, because each time it involves a different area of law, special terminology, lack of equivalences in the target language and a special setting.
March 2022
Search Engine Optimization: Combined seminar: Editorial SEO for translators and copywriters – incl. in-depth workshop
February 2022
Cardiology: Medical translation, directly from the doctor – cardiological findings
with Dr. Marianthi Krikeli
I am happy about this opportunity to learn directly from a medical doctor. Translating doctors' letters is always a challenge.
November 2021
Virology: Medical translators – SARS-CoV-2 and Covid19 – an update
June 2021
Medical Translators – Bacteria and Antibiotics Part 2: Antibiotics and resistant bacteria.
Medical Translators – Bacteria and Antibiotics Part 1: Human Pathogenic Bacteria
May 2021
Medical translators – Hematology – Special: Hemostasis (hemostasis and coagulation)
Medical Translators – Cardiovascular System – Special: Hypertension and Heart Failure
April 2021
Medical translators – Cardiovascular system – Part 2: The circulatory system and blood pressure
Medical Translators – Cardiovascular System – Part 1: Anatomy and Physiology of the Heart
February 2021
Life Sciences – Fundamentals – Combiwebinar
Medical Translators – Medical Quality Management
Medical Translators – The Immune System Part 3: General Pathology and Autoimmune Diseases
Medical Translators – The Immune System Part 2: General Pathology of the Immune System and Allergies
January 2021
Medical translator – Neurophysiology
---
Seminar: Press releases for the pharmaceutical industry | Workshop (English < German)
Date: 9 February 2018 | Location: Munich, Federal Association of Interpreters and Translators | Info: http://by-seminare.bdue.de/4016
Press releases are important instruments for companies to build trust and a positive image in the public. For this to succeed, it must arouse interest, be understandable and convincing. But first of all it must bait the reader and be read. An effective headline is the be-all and end-all here.
---
4-part webinar series "Literary Translation – Translate Better"
Dates: 30 January / 27 February / 27 March / 24 April 2018
Organizer: BDÜ-BDÜ Weiterbildungs- und Fachverlags GmbH | Info: https://www.bdue-fachverlag.de/detail_webinar/4059
Speaker: Frau Ina Pfitzner
Dr. Ina Pfitzner is a translator, lecturer and author. After her first diploma in English/French language mediation, she completed additional studies in tourism abroad and German as a foreign language, studied for one year at the École normale supérieure in St. Cloud/ Fontenay-aux-Roses in France and earned an M.A. and Ph.D. in French and Comparative Literature at Louisiana State University in Baton Rouge. She has been teaching since 1992, now at the Catholic University of Social Sciences in Berlin. She designed the online seminar Besser Übersetzen (Translate Better), which has been held regularly at the Bücherfrauen-Akademie since 2015 (now also Besser Übersetzen 2). In the USA she took courses in journalism and creative writing and has been publishing since 1992. Since 2010 she has been writing the column Message from Babel about translation for the magazine Bücher and since 2012 a blog about New Orleans. She lives in the Berlin area.

---
Factory tour: KUKA – Exclusive insights into the world of robotics
Datum: 19 November 2018
Description: The central event of the European Robotics Week (ERW) takes place this year in the heart of Augsburg. And as an ERW partner, KUKA offers numerous opportunities to experience robotics up close.
What can robots do and how will they change our lives? Machine assistants are increasingly finding their way into our everyday lives and are changing our society. But what does this development mean for people? In order to know and judge this, the robot must come closer to humans, artificial intelligence and automation must be understood.
With this aim in mind, the European Robot Federation is organising the European Robot Week for the seventh time, with more than 1,000 events and an estimated 80,000 visitors throughout Europe. The central venue this time is Augsburg. During the European Robotics Week, KUKA is offering numerous exhibitions, lectures and events.
---
Lab tour and lecture: German Aerospace Center (
Deutsches Luft- und Raum­fahrt­zentrum)
Date: 17 November 2018 | Location: Augsburg
In future, aircraft should be quieter, more fuel efficient and produce fewer emissions. Materials, technologies and components for aerospace applications must be able to withstand maximum loads. To this end, the German Aerospace Center (Deutsches Zentrum für Luft- und Raumfahrt; DLR) in Augsburg conducts research in various disciplines across various institutes and sites. The facility was opened in May 2011, has approximately 50 employees and is located in the research triangle formed by the University of Augsburg, Technology Centre Augsburg and Augsburg Innovations Park. It houses the DLR Center for Lightweight-Production-Technology (ZLP), with its over 30-metre-long large-scale research facility. The ZLP was founded in 2009 and its work focuses on production technology and the development of optimum manufacturing methods for lightweight components for the aerospace industry. Since July 2017, another research facility has also been under construction in Augsburg: the DLR Institute of Test and Simulation for Gas Turbines will expand the site with additional large-scale facilities and the expertise of up to 45 staff members. This new Institute researches and develops engine technologies for aircraft turbines of the future. Until the building work is completed in 2021, the Institute will be based at the Technology Centre Augsburg, which is immediately adjacent to the ZLP.
---
1. Tour: Roche Diagnostics in Penzberg near Munich

June 2017.
Pharma & Diagnostics
The collaboration of the two divisions, Pharma and Diagnostics, in Penzberg is unique within the Roche Group. From research, through development to production they cover the entire value-added chain. Their innovations help patients worldwide to live a better life.
Innovative competence center for Life Sciences
As an antibody powerhouse, Roche Penzberg stands for research, development and production of this class of therapeutic proteins. The site is a hub of worldwide importance for the production of diagnostic tests, raw materials, analyser systems and biopharmaceuticals.
Roche passionately drives the digitisation of healthcare and personalised medicine. This is how Roche contributes to the well-being of patients worldwide.
With over four decades of experience in biotechnology, Roche's commitment lies in the enthusiastic and passionate research and implementation of new solutions in life sciences.
The Medical Division of the German translators' association (BDÜ, Bavarian section) used this unique chance to discuss current research topics with the experts and get the latest news about current trends in the develoment of biologicals. The lecture was followed by a tour of the extensive site including the pharma biotech production buildings where we got valuable insights into the production of monoclonal antibodies, one of the greatest issues of our times.
---
2. Medical Statistics
March 25 – 26, 2017, Diakonissen Hospital Speyer (Germany) | Info: http://seminare.bdue.de/3217
Many translators working in the fields of pharmacy, medicine or medical technology come into contact with medical statistics and biometrics, for example when translating study synopses, specialist articles or marketing materials based on study results. Basic knowledge of this special field of statistics is required to ensure correct translation.
Topics
Types of studies and basics of clinical studies
Descriptive statistics
Statistical risk and quality measures
Bivariate Statistics
Statistical tests
Discussion of translation problems using examples from participants
About the speaker
Dr. biol. hum. Benjamin Mayer is a research assistant at the Institute of Epidemiology and Medical Biometry at the University of Ulm and habilitated in Medical Biometry. He teaches biometrics for students of human medicine, the online Master's programme Advanced Oncology and medical information management.
---
Seminar: Translating Annual Reports
Date: 17.02.2017 | Location: Munich, Federal Association of Interpreters and Translators | Info: http://seminare.bdue.de/3309
In addition to a workshop on this topic, which I attended a few years ago in the USA, I can refer to practical experience. In February I refreshed my knowledge by attending a seminar in Munich.
This seminar dealt with the basics of annual reports and annual financial statements of companies. The composition of these financial reports and the most important balance sheet and income statement items were explained, with particular reference to terms that are problematic for translators and prone to confusion.
Seminar contents:
Content/structure of an annual report
How are the balance sheet, income statement and cash flow prepared?
Notes to the most important balance sheet and income statement items
Individual and consolidated financial statements
HGB, IFRS and US GAAP
What to look out for – typical mistakes/problems
Tips and tricks to make it easier for yourself
Frequently used expressions/macroscripts
---
3. Emergency Surgery
Date: Sept. 16-18, 2016 | Place: Sana Klinikum Hameln | Info: http://seminare.bdue.de/3116
Topics
Basic anatomy (including central terms) and physiology of the musculoskeletal system
Examination procedures in traumatology & orthopaedics (e.g. neutral-zero method, conventional X-ray, tomographic imaging, ultrasound)
General information on joint diseases and fractures
Fracture healing
Conservative and surgical fracture treatment
Special features in pediatric and elderly patients
Guided tour through the house (patient's path from the shock room via X-rays into the operating theatre and onto the ward)
Diagnosis and therapy for diseases of the upper extremity (e.g. humerus fracture, shoulder luxation, carpal tunnel syndrome…) & lower extremity (e.g. femoral neck fracture, coxarthrosis, gonarthrosis, compartment syndrome)
Diagnosis and therapy of: Thorax, abdomen and pelvis (pneumothorax, blunt abdominal trauma, pelvic fracture and symphysis bursting) & spine (herniated disc, vertebral body fracture, traumatic paraplegia…)
4. Hands-on Medical Technology: Cardiology
Date: Oct. 22-23, 2016 | Place: Diakonissen Hospital Speyer | Info: http://seminare.bdue.de/3174
This seminar provides insights into cardiological functional diagnostics and interventional cardiology.
Anatomy and physiology of the heart
ECG – Functionality and representation of anomalies
Guided tour through functional diagnostics and cardiac catheter laboratory
Practice unit: section of pig hearts (see photos)
Catheter procedures
Rhythm disturbances and their treatment (defibrillator, ICD, pacemaker)
5. Translator 4.0
Date: Nov. 25-26, 2016 | Place: Aschaffenburg | Info: http://seminare.bdue.de/3103
The great industrial revolution began with the steam engine, another milestone in development was the introduction of electricity and the assembly line, and then came the computer at the end of the last millennium, which also brought enormous changes for the profession of translator. Not half a century after this revolutionary change, Industry 4.0, i.e. the introduction of intelligent, networked systems into all areas of life, heralds new, enormous upheavals in the industry.
Luigi Muzii, admittedly not entirely objective as a representative of the machine translation platform TAUS, wrote in late 2015, "translation is one of the first ten jobs that will be automated", or the Wall Street Journal Asia cheered "You Will Speak Every Language" in January 2016 and described the coupling of speech recognition, automatic translation and digitized, almost lifelike speech output.
Are these just extreme opinions […] or do we [technical translators] have to take these voices seriously and question our own way of working – and adapt them if necessary?