Introducing one of my key areas of expertise today
English German translation of medical records*
Medical records come in all shapes and sizes
> Histological findings
> Radiological findings
> Tumor board meeting minutes
> Medical reports
> Discharge reports
> Lab reports
> Visit notes
> Findings reports
> Doctor's letters
> an many more
Ensuring quality and patient safety
Quality and patient safety are of the essence in the medical field. Ongoing training is an indispensable building block for state-of-the-art medical translations. I invite you to take a look at my latest
continuing education
sessions on translating patient records. Presented by a radiation oncologist and general physician, these sessions focus on topics such as oncology, tumor board meetings, radiological findings, histological findings and cardiological findings.
For German to English medical translations, I rely on my paid subscription to the
AMA Manual of Style
. This manual is a must-have guide for anyone involved in medical and scientific publishing, providing everything you need to produce well-organized and clear manuscripts.
Getting German medical translation services directly from the source you trust has never been easier. Let's talk!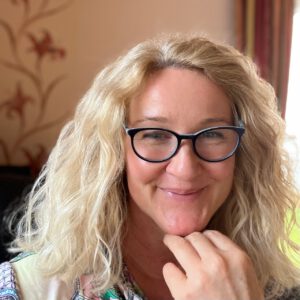 Get to know me
Susanne Henke is a quality-driven freelance translator specializing in medicine, law and human resources. Founded near Washington, D.C. in 1995, her translation office is now serving healthcare organizations, law firms, international corporations and private individuals all over the world from premises in Augsburg / Greater Munich, Germany. Susanne is publicly appointed and sworn in by German courts for English, French and German translations. As such, she is authorized to issue notarized translations.
Contact Susanne now at office@susanne-henke.de for a free consultation to find out how she can help you communicate better and / or comply with regulatory translation requirements!
Read more: 7 reasons to hire me for your next project