October 2022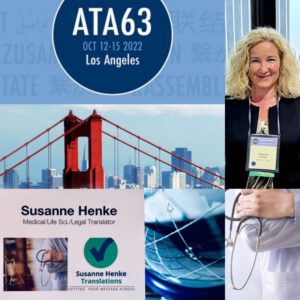 Translation Conference in Los Angeles and prolonged stay on the Pacific Coast: American Translators Association (ATA) annual conference
ATA 63rd Annual Conference: In October 2022, I jumped at the chance to attended the world's largest translation conference in Los Angeles and stay on the Pacific Coast for a total of 3 1/2 weeks. This was a perfect opportunity for me to hone my language skills, meet clients and generate new leads.
I thoroughly enjoyed (re)connecting with clients and colleagues, learning from the best and expanding my skills in countless advanced training sessions, as well as keeping up with the latest industry trends.
Coming up next is #ata64 in Miami. Let me know if you would like to meet me in Florida next October!