Fees for language services depend on several factors such as scope, difficulty and urgency. For your free offer, simply send us your documents by e-mail or regular mail and we will prepare a cost estimate for you. Your documents will of course be treated confidentially. The key factors affecting the price include: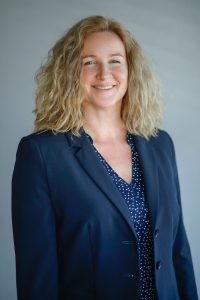 Language pair
Level of difficulty/technicality and length of the text to be translated
Planned project start and desired delivery date
Translation to be certified? (Info)
Special features such as special formatting, file formats etc.
Duration and location (for interpreting assignments)
Purpose and target group of the translation
Costs for a translation are agreed at 50 characters per standard line in the target text. In addition, costs can be calculated on the basis of the number of words in the source text or on an hourly basis. The following prices serve as guideline values.
Tip: Our share of fixed costs is lower than with translation agencies and we are happy to pass this savings on to you – while maintaining the same quality. It will also be cheaper for you if you schedule more generous delivery dates, submit several documents at once, pay in advance or sign a framework contract.
Translation from English into German
Per standard line (50 characters in the target text): €1.55 to €2.20 plus VAT
Per word in the source text: €0.15 to €0.40 plus VAT
Per hour: from €80 plus VAT
Minimum fee for translation services: €80 plus VAT
Prices for other language combinations on request
Certification (notarized translations)
Per document: €10 plus VAT
Postal shipping: from €2 plus VAT
Printing costs for additional copies: €0.50 per page (black and white) or €2.00 per page (colour printout), plus VAT
Editing
Per hour: from €80 plus VAT
Per word in the source text: €0.05 to €0.08 plus VAT, depending on translation quality and degree of difficulty
Interpreting
Minimum charge: €200 / Half day package (up to 4 hours): €400 / Full day package (up to 6 hours) – €800 plus VAT
Mileage and travel time
Surcharges
Surcharge for working on non-editable documents such as PDFs and printouts: billable by the hour
Rush charge (weekend or night service): 50%.
Terms and Conditions
All rates and charges are subject to 19% VAT (if applicable).
Invoices are payable without deduction within 14 days of the invoice date, unless expressly agreed otherwise.
Pre-payment in full is kindly requested for all personal document translations.
If the purchase order value exceeds €1,000 an advance payment of 25% of the expected total amount shall automatically become due and payable immediately upon conclusion of the contract. Regular customers are exempt from this rule.
Any Questions? Find answers to frequently asked questions.
Request a quote now
Phone +49 8274 99 73 63
Fax +49 8274 99 73 53
Mobile +49 160 94 94 33 84
E-mail office@susanne-henke.de